How do Credit Card Loyalty Schemes Work?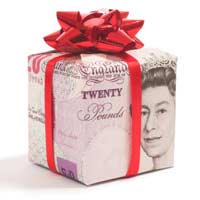 Is there any business out there that isn't offering some sort of loyalty scheme these days? If it's not clothes shops it's grocery stores and even petrol stations! But the strangest type of loyalty scheme comes from credit card companies. While most loyalty schemes reward you for spending money in a certain establishment, credit card loyalty schemes simply reward you for spending money! It doesn't matter where you spend it or what you spend it on you will receive points just for doing so!
While they are not as common as they once where there are still quite a lot of credit card loyalty schemes available. But how do they work and what is in it for you?
How Do They Work?
Whenever you use your credit card you receive some sort of reward. These rewards differ depending on who is offering the scheme as all companies operate differently. The great thing is though to claim your reward all you have to do is make a purchase on your credit card!
What Are The Rewards?
The most popular, and best, reward offered by credit card loyalty schemes in the cash back rewards. Through this, when ever you spend money on your card you receive a percentage of it back. This percentage is usually quite low but it all adds up and before you know it you could have earned quite a bit through the cash back scheme.
Other rewards you may receive include vouchers for high street stores, air miles and gifts but once again this differs depending on which company your credit card is with.
How Do I Apply For One?
In some cases you are automatically signed up to the credit card loyalty scheme when you sign up for the credit card but this may not always be the case. If you would like to know more or you are unsure as to whether or not you re signed up to a scheme you should contact your credit card provider.
Why Do Credit Card Companies Offer Loyalty Schemes?
It is important to remember that credit card companies are not offering these rewards out of the kindness of their hearts. They want you to keep using the cards because when you do they earn money off the interest. You should also remember that unless you pay off your balance each month you will end up paying out far more in interest than you will receive in rewards. Do not be fooled by marketing campaigns as often they can make you believe you are getting a lot more than you actually are.
If you regularly use – and pay off - your credit card then credit card loyalty schemes can be extremely useful. However the problems arise when you use the card recklessly in order to receive the awards. When this happens you actually spend a lot more than you will ever receive. So use your card carefully and always pay off the whole balance where possible. If this is not possible then at least make sure you make the minimum payment each month.
You might also like...