What Kind of Rewards Do Loyalty Schemes Offer?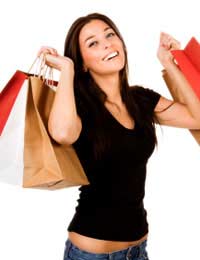 Loyalty schemes exist to keep customers interested and encourage them to return to the business they took the card out with. In order to do this though they need to offer some pretty tempting rewards and luckily many of them do!
The awards on offer with loyalty schemes are varied. Each business will offer different rewards but the one thing that remains consistent throughout all the schemes is the more you spend the better the reward.
Points To Use in Store
The most common kind of reward on offer with loyalty cards is points. Almost every store has these points schemes by which the consumer earns points each time he or she makes a purchase in the store. These points are then added up and can be used to buy products in that store. Since loyalty cards are usually free these schemes can be very useful as the consumer earns points without losing anything and can then use these points to save, often, quite a bit of money.
Air Miles
Another popular loyalty scheme reward is the air miles reward. With this whenever a person makes a purchase at a company that is signed up to an air miles scheme they collect air miles. Like loyalty points these air miles are then collected and can be used to get free flights. Obviously though, given the price of flights, you usually have to spend quite a bit of money before you can gain enough miles for a long flight!
Discounts
Many loyalty schemes offer discounts to card holders. The consumer will receive vouchers or money-off coupons that non-store card holders will not be privy too. These can be useful, especially if the discounts are on products you would buy anyway. But don't be fooled into buying products you neither want nor need just because they are on offer!
Free Gifts
Some loyalty schemes offer free gifts to card holders. These gifts vary but can include anything from free products to weekend breaks, depending on which company your loyalty card is with. If you are unaware of any free gifts on offer with your loyalty scheme ask at the store or company for more details.
Loyalty cards are they to keep customers loyal therefore the store and business owners know they must offer decent rewards. However the business' main priority is to make a profit and consumers should not lose sight of that. The one danger with loyalty cards is that consumers may find themselves buying products they don't want in order to earn the reward and could actually spend an awful lot of money trying to achieve a reward that, in comparison, is not worth much at all.
Before you take out a loyalty card make sure you find out exactly what you are entitled to and then make the most of it! Above all though, always make sure you are protected and will not be paying to be part of the scheme in any way. And of course, always read the small print!
You might also like...