Is it Time to Ditch That Loyalty Card?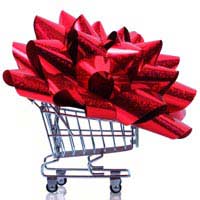 Loyalty cards have been a major marketing tactic for retailers since there were first introduced in 1995. Not all customers see the value in loyalty cards and many would prefer lower costs and better service as the alternative.
Are Loyalty Cards Losing Customer Favour?
The typical British shopper carries at least three loyalty cards according to a recent survey of 3000 people. But according to the survey, one in five people who do sign up have no idea what their loyalty cards actually do. British shoppers are sitting on £5.2 billion in unclaimed loyalty points, and the average Brit has one loyalty card that they have never used. With so many unused loyalty cards taking up space in the customer's wallet it seems as if loyalty card enthusiasm may be waning.
Increasing Customer Scepticism over Loyalty Cards
Many customers are so used to store loyalty cards they now regard them as a right not a privilege. The loyalty schemes have been in operation for so long that they have lost the excitement factor for shoppers. Although the loyalty cards may have been an initial winner they no longer command loyalty from customers. Many customers would rather search out low prices, good service and good value for money rather than stay loyal to certain supermarkets.
UK Supermarkets without Loyalty Cards
Not all retailers in the UK offer loyalty schemes. Asda is owned by Wal-Mart the world's most successful retailer that operates without a loyalty scheme. Asda claims that loyalty schemes are a gimmick and they would rather offer customer rewards in the form of low prices. In times of recession and high unemployment shoppers are ditching loyalty cards in favour of low cost shopping options. A number of supermarkets now offer 'no frills' shopping at a much lower cost than the major brands and do not promote loyalty schemes.
The Real Cost of Loyalty Cards to Customers
There have been many reports in the media on the actual purchasing amount needed to earn rewards. Loyalty schemes run by supermarkets such as Tesco Clubcard work out at a £1,000 spend to receive back a £10 voucher. According to supermarkets without loyalty cards the rewards schemes are pointless and only reward those who can afford to spend the most. These media reports do not inspire customer loyalty, especially when tiny rewards are compared with the annual billion pound profits made by the supermarkets.
Supermarkets and Selling Customer Information
Loyalty cards are a way for supermarkets to gather customer information such as customer purchasing data. Supermarkets claim they do not sell individual customer data with third parties. But certain supermarkets have sold customer information statistics for profit. This has led marketing experts to believe that the core focus of loyalty cards was forgotten as profits became the main aim. Customers not only lost their enthusiasm for loyalty cards but became sceptical of the actual purpose of the reward schemes.
When It Pays to use a Loyalty Card
For customers who shop every week at the same supermarket it can make financial sense to use a loyalty card. There are times when supermarkets will promote bonus points that can help increase rewards. There are also special monthly promotions and monthly money off vouchers for customers who are loyal customers. Loyalty points can also be used to obtain low cost deals on a number of third party products such as holidays, flights, magazine subscriptions and car hire. Customers should also look out for loyalty boosting offers that can significantly increase the value of loyalty points.
When to Ditch the Loyalty Card
The golden rule with loyalty cards is if a product can be found for less money elsewhere, buy it. Customers who are blindly loyal to certain supermarkets can lose a lot of money by missing out on goods sold for less elsewhere. Loyalty cards have been a clever marketing ploy in the past but customers should be financially aware enough to shop around for the best prices. This means shopping online and in numerous high street retailers. Loyalty points are good if customers shop at one store frequently but do not make financial sense when goods can be purchased at a lower cost elsewhere.
On the face of it loyalty cards are promoted as giving back to the customers under the 'something for nothing' heading. But customers are starting to see that loyalty can cost and the wiser financial option may be shopping around. Loyalty cards don't look set to disappear in the immediate future but retailers will have to find new ways to inspire customer loyalty from sceptical consumers.
You might also like...