What Are Loyalty Points Really Worth?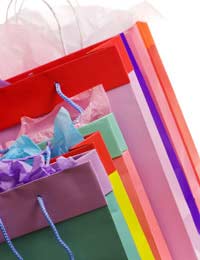 How many points do you have on your loyalty scheme card? Does anybody actually know? One thing is for sure, you probably think you have more points that you actually do. If you spend a lot of money on toiletries for example you may be under the illusion that you have hundreds of pounds worth of points on your card. When you come to check though the actual figure may be much lower than you expected.
What Is A Loyalty Card Point Scheme?
Most shops and business have a loyalty scheme in place. These schemes allow consumers to effectively 'earn' while they spend. The customer is issued with a card and each time they make a purchase at that shop or company they give the card to the cashier and points are added to it. The idea is to give customers a little something back in the hope that they will keep coming back to the shop or business and spend more money there.
Loyalty schemes can be useful, especially if the loyalty card is with a shop the customer visits often. If you're in that shop spending money quite often then why not make some money from it? If you're spending a lot of money on several occasions you could earn yourself a decent number of points!
How Much Is A Point Worth?
This varies from business to business but many shops have the policy that for every £1 you spend you will earn one point and you then need 100 points to get a pound. So if you spend £50 in a shop you will earn 50 points which is equal to 50 pence. However, this differs from shop to shop so make sure you check the details before signing up for the card.
How Do I Use My Points?
Once again this will differ depending on what shop your card is with. Most shops allow customers to use the loyalty points on their card to purchase selected items in the store. So, for example, the items that can be bought with points may be marked with a star. At special times of the year i.e. Christmas, the shop may allow more items to be bought on loyalty points. Usually shops do not allow all items to be bought on loyalty points.
Am I Being Conned?
The best thing about loyalty cards is you do not have to pay for them so you are not being conned out of any money. You are making the purchases you would have made anyway but you're earning a little something each time you do. The customer does not lose out. The only danger is if he or she starts buying more than they need, or items they don't really want just to collect more points, as this way they're actually wasting money rather than earning it.
Loyalty points schemes are a great way of getting more out of your spending, just make sure you always give the card in when you make a purchase and don't go buying things you don't need just to collect more points!
You might also like...