About Our Site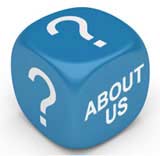 AboutLoyaltySchemes was formed to offer a unique reference point on explaining loyalty cards,points and reward schemes.
Loyalty schemes can be good value for money - if you are using the right schemes, but which schemes are actually right for you? About Loyalty Schemes provides accurate and impartial advice that is designed to help give you an advantage when it comes to choosing the right loyalty scheme.
The variety of loyalty schemes on the market can sometimes be bewildering. About Loyalty Schemes will show you how to find the best money makers and how to avoid the scam schemes. This site is a comprehensive reference point that can help you save money and time, and provide you with greater loyalty rewards.
If you are confused about which loyalty schemes to use then this site will provide you with the answers you need. From the pitfalls of loyalty bonuses, to obtaining free flights from your loyalty card, to decreasing the interest on your credit cards. Why be stuck with low paying loyalty scheme when you can easily receive greater rewards elsewhere?
If you want to know how to get the most from your loyalty schemes or simply how much royalty points are really worth then this site will provide you with all of the answers.

Related Articles in the 'Site Information' Category...