Do Store Cards Charge Too Much Interest?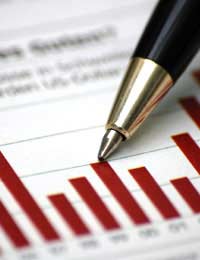 Store cards - we've all got one of them at least. Yes we know about the dangers and yes we should be able to resist when it comes to passing a clothes or shoe shop but still we continue to take out store cards from our favourite stores.
We know that as long as we make regular payments and always make the minimum payment at least then we should be ok. But while we have to take responsibility for our own spending and for making the repayments, and we know it is really our own fault if we get ourselves into a mess with them, how much responsibility does, or should, the store take?
Store cards are notorious for the excessive interest rates they have. Some stores charge as much as 20% interest on every purchase you make. This means you're paying an extra 20% of the purchase price on top. Think about it, if you went to a shop with your own money and were asked to pay an additional 20% you'd be outraged wouldn't you? And yet you still have to use your own money to pay for the purchases, you just do it at a later date.
It seems we are all too quick to accept the interest rates store cards offer and while we continue to pay it without complain there is very little that will be done. Of course it is up to the store how much interest it want to charge so if we're willing to pay it why should they change it?
How do Interest Rates Work
Interest rates are partially determined by the Bank of England base rate. Each month the Monetary Policy Committee meet to decide what the base rate should be. At present it is 5% so you will pay 5% on top of all money you borrow and you will receive 5% on top of your savings.
However it is then up to banks and other lenders to decide what they want to add to the interest rates. This can be anything they want it to be. So some store cards will opt to add 15% to the base rate meaning their interest rates are hitting 20%.
What Happens if I Miss a Payment?
Despite our complaints over the high interest rates the fact is if you take out a store card you must meet the repayments as it is to your detriment if you do not. Missing a payment can leave a stain on your credit report which can then affect your ability to obtain any type of credit in the future. If you miss several the store can take out a County Court Judgement against you.
Store cards can be great and if used correctly they can be safe too. But make sure you don't spend more than you can afford and always make the payments. And before you take out a card always check what the interest rate for the card will be and consider the implications of it.
You might also like...