Can I Transfer my Store Card Balance?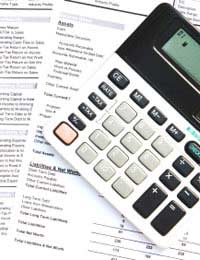 You've bought that fabulous new suit that you know will help you ace that job interview. You've bought the gorgeous suede shoes that go with the suit – well you couldn't have one without the other. And of course you've bought the cute little neck scarf to give the outfit that finishing touch.
Everything's working well – until you get your bill. Oh dear. Not only are you having to pay back the money for the stuff you have bought you also need to pay a whopping great interest rate on top of it. So what do you do?
Pay It All Back in One Go
The sensible, although sometimes impossible, thing to do is pay back the balance in one go. That way you clear your debts and avoid having to pay an extortionate interest rate. This plan works if you buy things on card because you haven't been paid and therefore can pay the whole thing back when you do get paid. However that is not always the case. A lot of the time people spend more than they should on their store card, seeing it as free money that they will 'worry about later'.
The Golden Rule
Before we look at whether or not borrowers can transfer their store card it is important to reiterate the golden rule when it comes to store cards. Never spend more than you can afford. Yes it sounds simple and you would think most people abide by it anyway but the sad truth is many do not.
It's easy to work it out. Work out what you earn then subtract all bills and other monthly commitments and whatever you're left with is your 'spending' money. Take away what you use on going out etc and the figure you are left with is what you could spend on your store card. If you are spending more than this on your store card each month you are going to find yourself with a big problem! Only spend what you can afford to pay back at the end of the month.
Transferring The Balance
If you can't afford to pay back the full amount then transferring the balance may be the answer. If you transfer your balance to a balance transfer card then this means you can avoid paying the hefty interest rate and just concentrate on paying back your balance. This means it is much easier to pay back what you owe without the annoying hassle of the amount rising each and every month!
Transferring your balance is easy. Just contact the card company you want to transfer to and explain your situation. Most balance transfer cards offer a cheaper interest rate and even 12 months interest free so you can get back on your feet.
Don't Spend Anymore!
The key thing to remember when you transfer your balance is to not spend anything on that card. The interest free period or low interest rate often only applies to transferred balances. Therefore if you then go and start spending on the new card you will end up having to pay a high interest rate again – which is precisely what you were trying to avoid!
You might also like...