The Disappearing Cashback Schemes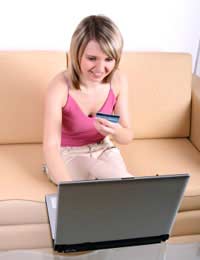 Cashback credit card schemes are one of the many ways that credit companies give back to the customer. But this popular credit incentive now looks set to disappear altogether.
What Are Cashback Schemes?
Cashback schemes are a way for credit card customers to earn money back as they spend. Customers are given a percentage back of they money they spend on their credit cards. This percentage and payment frequency is determined by the credit company. Some credit companies offer 5% cashback for the first three month; working out to £5 of every £100 spent. Introductory offers like these are then usually scaled down to a lower cashback percentage.
Cashback Schemes Being Withdrawn by Credit Companies
Recent reports have shown that five years ago almost a quarter of all credit card companies offered cashback schemes. This figure has now decreased to only one in twenty cards offering the scheme. A major online bank has recently withdrawn their cashback feature claiming that not enough customers were using this facility. Other loyalty schemes such as bonus points, airmiles and shopping rewards are still holding firm against the cashback schemes.
Why Cashback Schemes Are Disappearing
With credit companies tightening their belts it looks like they are trying to recoup some of their losses. Withdrawing the cashback schemes and increasing interest rates seems to be the way forward for the credit companies. Other credit card incentives such as zero percent interest on transactions are also disappearing in a bid to recoup losses. Some credit companies will still offer the cashback schemes but customers will now have to pay a fee for this privilege.
One of the major drawback with cashback is that customers have to pay off balances each month to qualify. The fact is that many customers are failing to meet this condition and not using the cashback facility. Other customers have exploited the cashback scheme during the introductory offer and then switched credit cards when the offer expires.
The Trouble With Cashback Schemes
There are also a number of reasons why customers have been failing to use the cashback schemes. The number of terms and conditions can be too confusing or too restrictive. The schemes usually come with an introductory offer which decreases once the time limit expires. There are also maximum limits to how much cashback can be claimed, and if a minimum spend is not reached then cashback does not apply. Some credit companies apply fees if the credit card is dormant and some come with higher annual percentage rates.
The Changing Terms of Cashback Schemes
Familiar cashback schemes may be disappearing but that doesn't me they will be eliminated altogether. Many credit companies are updating the terms and conditions of the cashback schemes. Certain companies are placing caps to limit the amount of cashback a customer can obtain. Other companies are placing fees on the scheme that will mean customers will have to spend extra just to cover the fee. In some cases, customers will have to send off for their cashback vouchers meaning an extra inconvenience for the customer.
Alternatives to Credit Card Cashback Schemes
The falling popularity in cashback schemes means that customers are left with one less credit card incentive. It does seem that the points schemes are becoming the most popular incentive for customers. Again, reward points work by giving an amount of points depending on how much is spent. For instance, one point is given for every £2 that is spent. These points can then be redeemed in a number of ways such as credit card bill reduction, shopping voucher or airmiles.
Choosing the Right Loyalty Scheme
With credit card companies tightening up on their loyalty schemes it may be time for customers to wise up. Choosing a credit card on incentives alone shouldn't be the first priority. Incentives such as loyalty schemes are a nice bonus but low interest rates should be the major deciding factor. When choosing a loyalty scheme customers should actually consider whether they can abide by all of the terms and conditions. There is not much point in a customer who only makes minimum payments choosing a scheme where the entire balance must be cleared each month.
Cashback schemes have not disappeared altogether but they do look to be on the decrease. The credit companies that do still offer them are looking to change the terms in the credit company's financial favour. Customers who are considering any loyalty scheme should make sure that they will actually be able to benefit from the scheme over the long term period.
You might also like...