Loyalty Points Schemes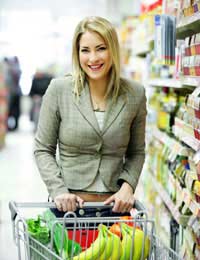 Most of us have loyalty points cards for at least one store. Whenever you make a purchase in most shops you are offered the chance to take on a loyalty points card. It costs nothing so, if we have time, we tend to sign up. Then once we have the loyalty card we probably give it to the store assistant to collect the points.
Why not? It takes a couple of minutes more and costs nothing. But how many of us actually bother spending the points we earn? Probably very few. But why not? Are we really aware of the savings we can make if we utilise the points we gather? And how do we collect the points to make the savings.
How Do I Get a Loyalty Card?
Getting a loyalty card is very easy. Indeed, they are on offer almost every time we go into a store. The only reason many of us choose not to get a card is we don't have the time. If you pop into a store to make a quick purchase you don't really want to stand there filling out forms! But that couple of minutes it takes to fill out the form could save you quite a bit of money in the future.
How Do I Collect Loyalty Cards Points?
Once you have signed up to a loyalty card collecting points is easy. When you are shopping the points on offer with each product will be advertised with the price. You are therefore aware of what points you are collecting when you are shopping. Then when you make the purchase the till receipt will tell you how many points you collected on that purchase and how many points you have in total. These points can then be used as credit in the store.
How Do I Spend Loyalty Card Points?
The loyalty points can be used to buy products in the store. The number of points you have determines the amount of credit you have in the store. Often not all products are available on points credit But the products that can be bought are clearly advertised. If you tend not to use your points you may find it profitable to collect them and save them for a time when you might spend more than usual. At Christmas, for example, it can be useful to use your collected points to buy presents for family and friends.
Loyalty points schemes are hugely beneficial to consumers. There is no cost to the consumer as the provider relies on the customer returning to the store regularly and therefore sees this as their monetary reward. The customer then should use store cards to their full advantage. If there is absolutely no cost to you then sign up for loyalty cards even in stores you may not use often. Often we think small savings to not make much difference but it all adds up and in today's daunting financial environment consumers should be making the most of any savings on offer.
You might also like...