Cash Back & Voucher Reward Schemes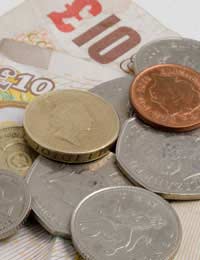 Cash back and reward schemes sound attractive to consumers. Who doesn't want to get cash back? And who is going to say no to a reward? But how do the schemes actually work and are there any pitfalls to look out for?
What Are Cash Back Schemes?
Cash back schemes really do what they say on the tin. When you purchase something you receive a cash back incentive. In almost every retail sector there are cash back schemes on offer. From cars to mobile phones, and credit cards to holidays. The consumer is encouraged to use the provider more in an attempt to earn more cash back and rewards.
They are usually above board but occasionally you can be enticed into a deal you don't really want to take on just to receive the cash back or rewards. In other words the consequences of the deal are not worth the cash back and rewards.
Examples of Cash Back and Reward Schemes
There are various types of cash back and reward schemes on offer.
Mobile Phone Schemes
One of the most common cash back and rewards schemes on offer surrounds mobile phones. Often when you come to renew your mobile phone deal or when you walk into a mobile phone shop to buy a new phone you will be offered a range of deals. Many of these deals surround contracts. You may not be keen on taking out a phone contract but you'll be told that by doing so you'll receive a cash back incentive. You are therefore encouraged to take out the deal but when you think about it the cash back may not always be enough to compensate you for the money you will now have to pay out on a weekly basis.
In a recent case a mobile phone provider offered a cash back incentive to consumers who took on a 12 or 18 month contract. The provider claimed the cash back would cover most of the cost of the line rental. However this was not the case and many consumers were left out of pocket.
Be sure to read all the small print before signing a contract.
Credit Card Cash Back Schemes
Credit cards also offer reward schemes. The more you spend on your card the more points or rewards you receive. These rewards include gifts, flights and holidays. However while these incentives are useful and a nice reward to customers you should not forget the interest on credit cards and don't let the rewards blind you and make you forget the consequences of spending too much on credit.
Holiday Cash Back Schemes
Holiday cash back schemes are also on offer, usually in regards to timeshare options. Often consumers are encouraged to take on a time share apartment whereby for two years of the year they are able to stay in that apartment with the promise of thousands of pounds of cash back after a certain number of years. Consumers should beware though that the schemes are not always value for money.
You might also like...