Pros and Cons of Student Credit Cards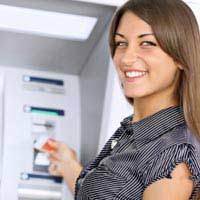 The average student leaves university owing around £23,000 worth of debt. Credit cards are one of the ways to help make ends meet during university but there are pros and cons to consider before signing the credit card contract.
How Easy is it For Students to Obtain Credit Cards?
Although lenders are tightening up on credit card approval, students are seen as a good risk. Students can usually obtain credit cards through their banks or building societies. Student loans are tied to bank accounts so there are guaranteed incoming funds in place for a set period of time. Lenders also want to 'get them while they're young'. Students are seen as the future professionals and it makes financial sense for banks and lenders to grab this customer sector as early as possible.
What Do Students Use their Credit Cards For?
The more financially aware students will use credit cards only in emergency situations. But a great many students do use their credit cards without concern for the interest rates or charges. Students who spend their student loans quickly can become overly dependent on their credit cards for non essential items, such as nights out and clothes. Splurging on credit cards can bring financial headaches if the balance is not cleared within the interest free period.
What Are the Disadvantages of Using Student Credit Cards?
The interest charges are of course one of the biggest disadvantages. Interest free periods on credit card are usually 56 days, go over this and interest will begin to accrue. Students who make only the minimum repayments on their credit cards will still have credit card debt long after they have graduated. Zero interest on purchases and balance transfers are not usually available on student credit cards. Monthly minimum repayments can actually be set higher on student credit cards than most normal credit cards, which can actually be beneficial.
Don't Student Credit Cards Usually Come with Great Incentives?
Student credit cards do come with incentives but these are usually account opening incentives. These incentives can take the form of shopping vouchers, discounts and cash back offers. A lot of these incentives such as discounts can actually be obtained using a National Student card. Incentives should never be a deciding factor when choosing a credit card.
Do Student Credit Cards Come With Interest Rates Just For Students?
Interest rates on student credit cards can be different from normal credit cards but this doesn't mean the rates will be lower. In fact many student credit cards will come with higher interest rates. Student credit cards can also come with very low credit limits, sometimes as low as £500. Student credit cards are a clever marketing ploy but they rarely offer lower interest rates than normal credit cards.
Are there Alternatives to Student Credit Cards?
Student overdrafts are one of the main alternatives to credit cards. These can be arranged through banks and are useful for making ends meet over a short term. Student overdrafts can often be interest free, which makes them a wiser financial alternative. Overdrafts can be paid back as soon as student loans are paid into bank accounts meaning the overdraft debt is effectively eliminated.
How Can I Find the Best Student Credit Cards?
If a credit card is absolutely necessary then researching options is key to keeping interest rates low. Credit card comparison sites will be a good guide to the lenders that do offer student credit cards. Comparison sites will give details on interest rates, credit limits and the incentives offered. But comparison sites should only be used as part of the research process. There are many good offers available through high street lenders that will not be included on the credit card comparison sites.
What Is the Golden Rule With Credit Card Spending?
Excessive spending on credit cards can mean years of debt and interest repayments. Clearing credit cards every month should be the golden rule to enjoy interest free credit. If account balances cannot be cleared each month then at least try to pay more than the minimum repayments. Spending on credit cards can make student life financially easier but there is a saying to remember when it comes to living beyond your means. If you live as if you have a professional's salary at university then you may end up living like a student when you graduate.
You might also like...