Cashback or Rewards on Loyalty Cards: FAQ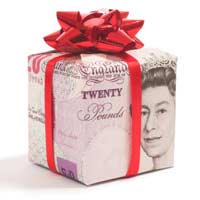 Loyalty cards and loyalty credit cards all come with different rewards options. This could mean discounts when buying goods, free flights and cash rewards. Working out the best rewards option will be dependant on choosing the loyalty scheme that actually works for you.
What is the Difference Between Rewards and Cashback?
Different cards will offer different loyalty rewards. Store loyalty cards give discounts on future purchases with the value dependant on how many points have been earned. Cashback comes in the form of a cash reward, usually in the form of an annual cheque, with the amount dependant on how much has been spent. Cashback is usually offered with certain credit cards that run loyalty schemes.
How do I Decide Which is the Better Loyalty Option?
This all depends on the type of shopper you are and how you actually pay for your goods. Signing up to a loyalty scheme that gives Airmiles is quite pointless if you don't shop enough to rack up the enormous amount of points needed for a free flight. If you tend to use a credit card when shopping then this may be a good option for obtaining the annual cashback reward and collecting points as well. If you pay by cash only then store loyalty cards will be the best option.
Credit Cards are Expensive to Use, So What's the Point?
If you have a loyalty credit card and are a responsible borrower then money can be made in cashback rewards. However, being a responsible borrower is vital for this loyalty scheme to work. Some credit cards offer around 4% cashback on the amount spent over the first three months. This percentage amount may then be reduced over the course of the year; the terms do depend on the lender and the loyalty scheme.
Why Do I Need to be Strict with my Repayments?
The cashback credit card loyalty schemes won't work if you don't pay off your credit card balance every month. There are a number of stipulations that come with cashback credit card loyalty schemes. Customers must pay their balance off in full each month and they must not use the credit card to withdraw cash. Customers are also usually not allowed to transfer balances onto these cards without losing the cashback allowance.
So is Cashback the Best Deal for Making Money?
If you can stick to all of the terms and conditions applied to the cashback loyalty schemes then it can work out as a money maker. Shopping around should ensure you find the best cashback rates. Conditions do vary through the various lenders. Some lenders will give cashback once a certain amount has been spent while others will give cashback up to a certain amount. There are also other benefits to look out for such as zero commission when spending abroad and cut price insurance policies.
How Can I Find the Best Cashback Credit Cards?
Loyalty credit card companies are now very competitive and around 50% of credit card issuers offer loyalty schemes. Try comparison websites to see the best offers on the cards. Look for loyalty schemes that give cashback on different purchases. If you spend a lot of money on petrol then go for a card that gives extra cashback when petrol is purchased. All of these cards have their own purchasing factors so make sure to thoroughly research your options.
Are Store Loyalty Cards Worthwhile?
If you look at store loyalty cards as a discount on future purchases then they can save money over the course of a year. Make sure you maximise your points by looking out for special double and triple points days. If different family members shop at the same store then make sure they also use the loyalty cards. The amount of points can soon add up and are especially useful at excess spending periods such as Christmas.
What Advantages Come with Store Loyalty Credit Cards?
Certain stores do offer their own credit cards and these can hold certain advantages over other lenders. For example if a customer signs up with a store's own credit card it can mean thousands of extra signing points. Customers will usually have to spend a certain amount in order to redeem these points. Always check that the interest rates (APR) are beneficial with the store credit cards.
What Other Advantages are there with Store Loyalty Cards?
Big savings can be made on family days out using the rewards on store loyalty cards. There are usually special promotions such as discounts on tickets to theme parks and certain restaurants. Always keep an eye out for any promotions that you would use anyway, this is how you can save a lot of money through loyalty schemes.
You might also like...