Maximising Your Loyalty Points: FAQ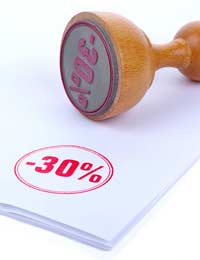 British shoppers love store loyalty cards, and there are 27 million loyalty cards held by shoppers in the UK. Critics claim that the loyalty cards are more benefit to stores than customers. But there are certain ways that shoppers can maximise their loyalty points when it comes to their purchases.
Do the Extra Loyalty Points Promotions Really Give More?
Many stores give extra points on certain products through their special promotions. These will usually appear as bonus points if you buy certain items when the promotion appears. This can work out as very good value for money if you are actually thinking of buying the item being promoted.
For example, certain promotions on electronic goods can give around 1000 points when the promotion is running. These points can then be used to buy goods in-store that you would have bought anyway during weekly or monthly shopping. This effectively means that the promotional electronic item will then work out at a much reduced price once you have spent the bonus points.
Should I Use Different Loyalty Cards?
Loyalty cards usually work along the same principles; spend money, get points and then redeem the points when shopping. But not all loyalty cards give the same value for money. There are certain loyalty cards that are much better value when it comes to spending and the amount of points given back. Of course it does depend on where you shop and what you are shopping for.
For example one major supermarket loyalty card gives 1 point for every pound spent, which works out at around 1p per pound. One major chemist store gives 4 points for every pound spent, working out at 4p on the pound. Don't let stores dictate where you spend your money. Compare loyalty cards and use one or more depending on which stores you shop in.
How Worthwhile are Loyalty Credit Cards?
Certain credit cards can be a very good deal when it comes to loyalty points. You can actually receive big points just for signing up with certain loyalty credit cards; sometimes around 5000 points. These free points do of course come with certain stipulations such as a minimum spend within a certain amount of time. However, if you usually spend a lot at certain stores then they may be worth considering. Remember if you overspend and are charged a fee then the value of the points will soon disappear.
Are There Times when Extra Points are Available?
Certain stores will have certain days where you can earn double and triple points on purchases. Extra points days at the weekends in certain stores are also a common occurrence. Also look at buying goods online through the stores as this can often rack up extra points. Make sure to check the store's website for special promotions and extra points days.
Why are you Losing Out on Loyalty Points?
It's a fact that two out of three adults have loyalty cards. However many shoppers use these cards to obtain points but then never claim their rewards. Think of these points as discounts on your shopping because in most cases that's exactly what they are. Stores love it when people do not claim back their discounts as it means they have obtained money from customer spending and also do not have to pay the discounts provided by the points.
Are Stores Own Loyalty Credit Cards Good Value?
Stores will have their own credit cards that when used in the stores will provide extra points. For example if you use a store loyalty card you may receive 1 point for every pound spent. However, if you spend the same amount in the store using the stores loyalty credit card then you can usually triple or quadruple the points you will receive back. This can come out to a very big saving over the course of a year.
Is it Wiser to Shop at the Same Store?
Never let stores dictate where you can shop simply because you collect their loyalty points. There is no point buying goods at one store just to obtain a few points when you can obtain the same goods elsewhere for less money. Customer value and less expensive price should win every time against saving up a few loyalty points.
You might also like...