What are Rewards Really Worth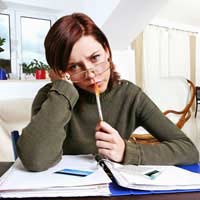 Store cards and loyalty schemes are great for earning a few rewards and saving a few pounds. However sometimes the rewards may not be as good as you'd expect and you could find that you are spending more than you receive. In fact there is a chance the rewards you're trying to receive are not worth anywhere near what you're spending and the store is taking you for a fool.
Don't Buy Products You Don't Need
The best way to protect yourself from being fooled when using a loyalty card is to only buy products you would normally buy. Men's deodorant may offer double points but if you have no men in your life to buy for your actually wasting more money than you're earning. Don't buy things just because they are on offer if you have no use for them. This is easier than it sounds as big stores pay for huge marketing teams whose sole job is to make their products appealing to consumers and tempt them to buy.
Don't be Afraid to Buy Other Brands
That doesn't mean however that you shouldn't consider buying other brands. If you always buy one brand of washing up liquid for example but another offers double points upon purchase then why not take advantage of your loyalty card and buy this one?
Don't Buy Products That are Cheaper in Another Shop
Sometimes you can take advantage of your card too much though. For example you may buy your products from the shop you are loyal too but these products could be much cheaper in another store. This does not necessarily mean you have to go to the cheaper store in order to be cost efficient. It just means you have to do a bit of maths.
Work out what you earn from the points you collect on a purchase. Then subtract this from the cost of it. Now compare this with the cost of the product in another shop. Whichever is now cheapest is the one you should buy. It makes sense when you think about it as there is no point making a minor saving when you could make a more profitable one when you buy the product elsewhere.
Loyalty cards can save you some money and earn you some great rewards but this is not always the case and if you want to make sure you get the best from your loyalty scheme you have to make sure you are not being fooled by clever marketing. In other words you need to outwit the store. You should also consider whether you actually want or need the rewards.
If the reward on offer is a cuddly toy for example and you know that is completely useless to you then why bother spending the money to earn the points to receive it? Use your head and decided whether it's actually worth it before you go ahead and open your purse.
You might also like...