Top 5 Tips to Make Money on Loyalty Cards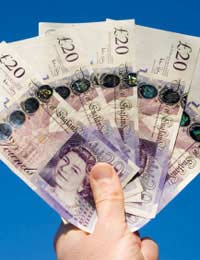 With around 27 million loyalty cards in circulation it seems that shoppers in the UK love staying loyal to certain stores. There are certain tried and tested methods to make money on loyalty cards as long as you follow the rules.
Go for Loyalty Credit Cards
Points make prizes and using loyalty credit cards will bring greater rewards for less money. Around half of all credit card issuers offer loyalty schemes with their cards. Using a credit card to make purchases can double or even triple the amount of points obtained compared to using a simple store loyalty card. Customers can also obtain a percentage of cashback on the amount they spend as long as they pay off their credit card balance in full every month.
Airmiles Credit Cards
Airmiles have been the subject of some controversy over the amount of money that must be spent before customers can obtain a free flight. Recently the amount of Airmiles needed to obtain free flights has been cut. This means using a credit card can bring free flights by spending less money if you collect Airmiles. Racking up 1000 miles per year when shopping in supermarkets is now more than enough to obtain a free return flight to destinations such as Paris and Amsterdam.
Obtain a Linked Loyalty Scheme Card
There are loyalty cards on the market that are interconnected with a variety of different purchasing outlets. This means that customers are not forced to stay loyal to one particular store. Shoppers can use these cards to pay for goods at a variety of different shops and frequently used buying outlets such as petrol stations. The points obtained on these cards can also be redeemed at a larger number of shopping outlets than the 'one store' loyalty cards.
Other Linked Loyalty Cards Rewards
Another advantage of using a linked loyalty card is that it can be used to gain a variety of other rewards. By using the points on these cards customers can enjoy free spa days, theatre tickets and meals in restaurants. These interconnected loyalty cards are free to apply for but customers must register online or through the post. Do not get these cards confused with similar loyalty credit cards; they may have same name but they are not the same type of card.
Look Out for the Best Loyalty Cards
There are certain store loyalty cards that stand head and shoulders above others when it comes to rewards. One well known high street pharmacist has a very good level when it comes points and purchases. This store gives four times the amount of points for the money spent when compared to supermarkets. The cards are free to obtain but customers must register to use them. Most shoppers will use this store at least once a week and it is easy to rack up points.
Get online and compare loyalty cards with online comparison sites. These comparison sites will compare loyalty credit cards and loyalty store cards tailored to your own specific needs. You can look for best cashback credit card rates and stores that give the best points to purchases allowances. There are loyalty cards that will be more of a benefit depending on where you shop and how you pay for your purchases.
Redeeming Loyalty Vouchers
Customers who receive vouchers for DVD rentals or days out in theme parks should avoid redeeming these points in-store. It's a much more cost saving option to use these vouchers as they were initially intended. The points are worth a lot more by going to the DVD store or theme park. Of course this will only work if the customer actually uses these facilities anyway.
Monthly Loyalty Points Brochures
A number of supermarkets will send out monthly brochures, usually with items specifically offered with the individual customer in mind. These vouchers make the loyalty points more valuable as you spend fewer points by using the vouchers. If you were to simply go into the store and buy the items without the vouchers then you will cut the value of the points in half.
Loyalty schemes have always had sceptics that claim the schemes are more beneficial to the stores than the customers. However, if customers research their options they can save a great deal of money by using these loyalty cards. So long as customers are careful and don't buy goods simply for the points they can save a great deal of cash on their purchases.
You might also like...