Improve Business by Implementing a Loyalty Scheme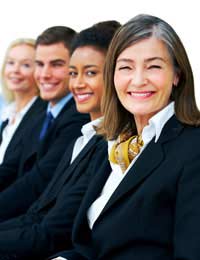 There are many benefits for business owners who are considering implementing a loyalty scheme. Increased profits is the obvious incentive for businesses, and loyalty schemes do bring shoppers back to the same stores.
Loyalty Schemes in the UK
Loyalty schemes as they are known now have been in existence since 1994 when Tesco introduced Clubcard. But loyalty schemes have been around for decades in various forms such as Green Shield Stamps and cigarette coupon rewards in the 1970s. Loyalty schemes can significantly improve business by bringing customers back with incentive such as rewards and discounts. The big businesses know how valuable loyalty schemes are, and these schemes show no sign of being withdrawn anytime soon. Businesses can significantly improve their sales and their customer base simply by offering long term incentives to their customers.
The Advantages of Loyalty Schemes for Businesses
Repeat business is one of the major advantages of loyalty schemes. Customers do not need much incentive to switch to competitors and a loyalty scheme may be just the incentive needed to stop them leaving or bring them back. Not having a loyalty schemes is where businesses can miss out while their competitors bring in the customers. Customer retention and increased profitability are the two main objectives of loyalty schemes. It does not take much effort to implement these schemes but the rewards over the long term for businesses can be significant.
Customer Incentives with Loyalty Schemes
Most small or even medium sized businesses cannot compete with the major retailers when it comes to customer incentives. But this does not mean that customers cannot be retained by smaller businesses using the same principles. Small and medium sized businesses can still use a variety of incentives to keep customers loyal. Think of the points schemes with discounts on future purchases. Free gifts after spending a specified amount is another form of reward that works well when it comes to retaining customers. Customers love gifts; this is part of the psychology of loyalty schemes.
Customer Referrals and Loyalty Schemes
Satisfied customers are the best publicity for a business and this is where loyalty schemes play a big part. Customers who are happy with stores and feel they are getting a good deal will be more likely to tell their friends. This is an excellent way of increasing customers and sales profits without having to spend extra on marketing. Loyalty schemes also promote extra spending by customers who are looking to build up their rewards. In terms of publicity, profits and increased customers loyalty schemes are big winners.
Finding Out About Customer Choices
Another benefit that comes with loyalty schemes is customer data. Customer loyalty schemes that are used to record buying information can bring benefits to a business. This data can be analysed and can show buying histories and trends. The data can weed out shoppers who spend significantly against those who are simply spending very little. Recognising the big purchasing customers and the goods they spend money on over the long term can be very beneficial to a business.
Incentives to Retain Customers
There are many ways to implement incentives no matter what type or size a business is. Incentives can include:
Discounts on certain goods once a spending figure has been achieved
Purchasing two items can lead to receiving a third item at a discount or free
Points can be provided on purchases and once a specified number has been reached a gift or discount can be given
Hold exclusive loyalty account customer evenings with discounts that apply only to card holders
Join up with other businesses to offer discounts on each other's businesses using the loyalty scheme
Offer certain products at cost price for loyal shoppers
Provide gifts or discounts for customers who provide referrals and bring in new customers to a business
Hold special preview nights where loyalty card customers can be the first to purchase new products
It does not take much effort to implement a loyalty scheme. The benefits to a business can far outweigh the amount spent in discounts or free gifts to loyal customers. Loyalty schemes are a proven winner for businesses and can be just the edge needed to stay ahead of the competition.
You might also like...