Travel the World With Reward Schemes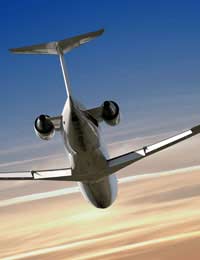 The travel industry is a highly competitive market and that is good news for consumers looking for a bargain. Reward schemes and discounts should now be considered by holiday makers looking to make a saving on their trips.
Reward Schemes and Travelling Abroad
It is possible to travel the world using rewards schemes but of course it will actually cost money. Loyalty scheme customers are usually aware that their reward vouchers can be exchanged for airmiles, and then for flights. Tesco loyalty customers with vouchers valued at £31 will have enough for a return flight to Paris or Amsterdam. Certain special introductory offers will double the amount of airmiles for the same amount of points. These offers change regularly and it is always worth checking the supermarket websites.
Free Flights With Airline Credit Cards
Signing up with an airline credit card can be a way to save money on a range of travel options. Most airlines do have their own credit cards and nearly all will come with introductory offers. Certain airlines will give free flights just for opening an account, and will usually give an introductory amount of points. Spending money on the airline's travel insurance, flights, car rental and hotels will provide extra points. Customers should always clear account balances each month to make sure they fully benefit and don't devalue the points by paying interest.
Hotels and Loyalty Schemes
Hotels have been using loyalty schemes for years but not many people have cottoned onto this fact. Many hotel chains will provide rewards for travellers who regularly stay within their chain of hotels. These rewards can be used not just for free or reduced rate hotel rooms. The rewards can also be used for car rental, meals in hotel restaurants, and gifts. The hotels are now so competitive that the rewards can even be used in competitor's hotels.
Book Hotels Online For Big Savings
Online holiday shopping is one of the best ways to grab a bargain. Websites that are designed specifically for booking hotels such as Hotels.com can bring in huge savings compared with high street travel agencies. Registering with their websites will allow members to receive special discount offers such as 10% off, and three nights for the price of two. These sites are usually free to register and will provide special offers direct to member's doors.
Don't Stay Loyal to Holiday Websites
Anyone who is booking a holiday should shop around for the best price. For example, there can be huge differences in price from one hotel website to the next. Most hotels will advertise their rooms on different hotel websites but the prices will not always be the same. Buying by credit card through the websites can provide extra bonus points depending on the credit card provider scheme. Register with a few online flight and hotel companies to get the best offers when they are introduced.
Be Aware of the Loyalty Schemes Small Print
Consumers who are under the impression they will make a killing with their points when it comes to holidays should be careful. A number of the reward schemes will come with restrictions. These can include:
Expiration dates on airmiles through some airline companies
Some hotels cap the amount of points that can be collected during one visit
Certain hotels will not honour upgrades gained through loyalty schemes; always check with the hotels
Loyalty rewards through credit cards can be discounted if balances are not cleared every month
Certain times of the year may not apply with some loyalty schemes such as peak holiday seasons
Customers who are considering transferring balances may actually lose their airmiles or rewards
Customers should choose flight websites that allow transferring airmiles into flights plus taxes
Don't spend extra money on shopping to build up airmiles; this will simply cost more money in the long run
Holiday companies that are trying to gain an edge on their competitors through loyalty schemes are good new for consumers. Using reward schemes can actually help consumers pay for flights and hotels. There are some holiday bargains to be enjoyed but loyalty customers should check all of the terms and conditions before transferring their loyalty vouchers. Checking and comparing online holiday companies may bring up less expensive options than those only available through reward schemes.
You might also like...