Reward Schemes for Online Shoppers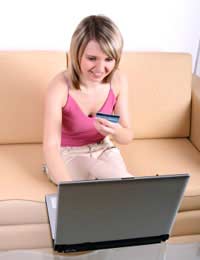 Shopping online is an excellent way to buy goods at a much lower cost than in the stores. Online stores will also reward customers with a variety of discounts and money off promotions.
Why It Pays to Shop Online
Online shopping has many benefits that most high street stores can't match. Goods sold online are usually less expensive than those found in-store due to lower overheads. There is also the convenience of shopping from home and having the goods delivered direct to the customer's door. Product choice is also much larger when shopping online. Now, the online stores are also seeing the benefits of rewarding their customers with a wide variety of loyalty schemes.
Where to Find the Best Online Rewards
A scour of the big online stores such as Amazon or Play will reveal the sort of discounts and reward schemes available. Promotional offers change regularly so it is always a good idea to visit the stores every now and again. But it's not just online retailers that come with rewards. Online banking can be very beneficial, especially the 'online only' banks. Online banks often have much larger benefits when it comes to cashback and loyalty points through products such as credit cards.
Shop Online and Enjoy Big Discounts
The big online stores do come with great introductory offers. Signing up for a credit card with online stores such as Amazon will give customers a free £15 signing voucher and one loyalty point for every £1 spent. Online stores also offer zero percent interest for a long period of time, and zero percent on balance transfers as well. The zero percent deals are becoming very hard to find through traditional lenders. Consumers who are considering opening a credit card account should check online offers as they are very competitive.
Shop Online for Holidays and Make Big Savings
Purchasing holidays online can lead to very big savings. Booking a holiday online via travel sites will usually work out less expensive than the high street agents. Again, it is a case of lower overheads but there are also large discounts to be made through booking online. Hotels.com gives great discounts, often 10% off for their customers or special offers such as third night free. Loyal customers will also receive extra discounts in the form of money off vouchers sent direct to their doors.
How to Get the Most When Shopping Online
Smart online shoppers can save a bundle and earn points and cashback by using their credit cards online. Tips to save money by shopping online can include:
Always regularly check out the latest promotional offers via consumer websites
Look out for promotions that give special double and triple point days
Consider ditching the high street lender for online only banks that give much more competitive rates
Mix and match when booking holidays; book cheap flights through airlines and use online hotel providers
Don't stay loyal to one company if goods can be found at a lower price elsewhere
Always clear credit card balances in order to receive cashback and make the most from loyalty points
Don't Forget Online Shopping Discount Codes
Signing up for updates from online stores can mean receiving special discounts not available to others. These discounts take the form of codes sent from the online stores that will give money off online purchases. In actual fact shoppers don't have to be signed up to the store loyalty schemes to receive these codes. There are websites that deal specifically in advertising the special discount codes. An online site called My Voucher Codes is an excellent resource for obtaining these limited time discount codes.
Remember to Book Your Entertainment Online
If you are going for a night out to the cinema or theatre then it does pay to book online using a credit card. Customers can receive points by booking online by credit card rather than paying for cash at the cinema or theatre. Not only will customers be able to collect points but certain cinemas also offer promotions to those who book online, such as two tickets for the price of one. Booking online will of course save time; no standing in long queues when tickets can be obtained from automated tellers for online bookers.
Online shopping comes with a significant number of advantages that knocks the high street sellers into the shade. Reward schemes, loyalty points, cashback and large discounts are all available to customers who shop online. Combine these offers with the lower purchase price of goods, and the choice on offer, and it simply makes more sense to shop online. The weekly shopping trek could soon be a thing of the past thanks to online shopping.
You might also like...