Are Hotel Loyalty Schemes Worth it?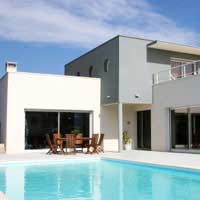 Hotel loyalty schemes are just as common as airmiles schemes and can provide just as many benefits. The idea is each time you stay in a hotel you collect loyalty points and these can then be put towards another stay in any of the hotel owned by that particular chain.
How Do I Get Hotel Loyalty Points?
Most hotels offer some kind of loyalty schemes, although this tends to be only true of large hotel chains so you shouldn't expect it of your local bed and breakfast! Most of the large hotel chains offer a scheme whereby each time you stay at the hotel you are rewarded with points. You collect these points and then the next time you choose to stay at one of the hotels in the chain you either get to stay for free or get a discount.
Are Hotel Schemes Worth It?
The big question to ask before signing up to these schemes is 'will it cost me anything'? Most schemes will not in which case you have nothing to lose by signing up for one. Therefore whether or not you stay there often you are still making even a minor saving.
Of course hotel loyalty schemes are most beneficial to those who travel a lot. If your job requires you to travel quite a bit then you are able to make considerable savings each time you stay. If you are a frequent traveller then you should certainly consider signing up for such a scheme.
Is the Hotel Actually Cheaper or Not?
The other thing to consider is whether you actually want to continue using the same hotel chain each time you travel. In order to make the most out of the scheme you must stay in the same hotel chain. However you may find that other hotels in the area are actually cheaper to stay in than the hotels that are part of the chain your loyalty scheme is with. If this is the case you may actually be losing out by being part of the scheme.
Are Enough Locations Covered?
In the same sense you must make sure that if you travel around a lot the hotel chain your scheme is with has enough hotels in enough places to make it worth your while. If the hotel chain only has hotels in London, Newcastle and Edinburgh but your job actually means you travel to many more places then that hotel chain might not be the best scheme to sign up with. Do your research to make sure you get the best out of your scheme.
Hotel loyalty schemes are a great way to save money if you travel a lot and since it usually costs nothing to sign up for one then you have nothing to lose. However it is choosing the right hotel chain that is important if you want to make the most savings so make sure you check out everything on offer and consider whether it really suits your needs or not.
You might also like...