Keeping Track of Customers With Loyalty Cards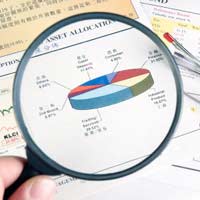 Loyalty cards are a way for customers to earn a little back by showing some purchasing loyalty to a certain store. Stores do of course benefit as well, especially when it comes to keeping track of their customers with loyalty cards.
Do You Have A Loyalty Card?
There is no such thing as something for nothing, not even with loyalty cards. Customers may think they are being rewarded by their loyalty to one store, and it's true they do get a little back on their purchases. But loyalty cards are designed to help stores gain an edge on their competitors. They are designed to bring customers back to the one store and to track the spending habits of customers using the latest analysis methods.
Keeping Track of A Customer's Loyalty
That little piece of plastic is not as innocent as it seems. Stores can put the spending information obtained through loyalty cards to their advantage. Information from loyalty cards is processed and analysed to allow stores to see exactly how, when, and on what customers are spending their money. This isn't a case of analysing customers en masse, stores are able to use loyalty card information to analyse customers on an individual basis if needed.
Customer Specific Information
The information that stores can obtain can be incredibly detailed. For instance, if a customer uses a loyalty card the store can tell if they have just had a baby. They can tell how much toilet paper customers use each month. They can tell if customers are going on holiday and what size of family a customer has. All if this information is designed so that stores can get the customers to spend more money. Those little plastic store cards are minefields of information for stores, and they know exactly how to use this information to their benefit.
Loyalty Card Information Analysis
One simple example of customer tracking can be seen as follows. A store analysed the late night shopping habits of customers through their loyalty cards. It found fathers were often late night shoppers who frequently purchased nappies and beer at the same time. The store acted on this information by placing both the baby products and a certain brand of beer close to each other. Sales of these products increased significantly simply by analysing purchasing habits and placing the two products within easy reach of each other.
Loyalty Means Spending More
Loyalty card information is used by stores to actually influence shoppers to spend more money. By taking specific customer purchasing information stores are able to set out their shelves and stores to promote the optimum purchasing enticement. Place the soft drinks and confectionery together for those with a sweet tooth. Place magazines next to snacks, sweets and sandwiches. Store layouts are well designed and months of planning has been undertaken to ensure optimum customer spending.
Loyalty Rewards and Your Spending Habits
Notice that when stores send their rewards brochures, the goods advertised are all remarkably familiar? This is because the stores have analysed the customer information and the goods shown are customer specific. Stores know exactly what customers spend their money on through the loyalty cards. This is designed to simply get customers to come back and spend their money in the same store time after time.
An Old Information Analysis Trick
One of the most common selling techniques has been updated using the information gathered from loyalty cards. If a customer with children buys only one brand of cereal then the store will know this. They can then contact the customer and offer a special promotion on another brand. The customer may buy the new brand but they might buy both cereals just to be on the safe side. In most cases the new brand will be more expensive but the initial discount will be enough of an incentive for customers to spend the money.
On the face of it, there may not seem any harm in using loyalty cards. Customers get money off and stores are able to offer a better service and a wider choice of products. But loyalty cards benefit the store more than the customer. Loyalty cards are a way to obtain more money from the customer, whether the customer is aware of this or not. It's something to think about the next time you innocently hand over your loyalty card.
You might also like...