Bank & Building Society Reward Schemes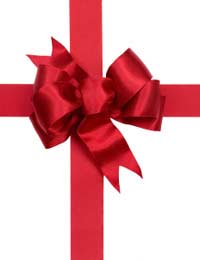 Every business offers some kind of loyalty scheme. For businesses they are the ideal. They keep consumers happy and therefore keep them coming back for more. So the business makes more profit and the consumer is rewarded, everyone's happy. And it's not just shops, hotels and airlines that offer loyalty schemes. Indeed anyone who competes with another company is likely to offer a loyalty reward scheme and this extends to banks and building societies.
Building societies have a kind of built in loyalty scheme by their very nature. Unlike banks, building societies are owned by all of their members. This means all of the members share some of the profits and technically own a stake in the building society. This acts as a loyalty scheme because members are happy to stay with the society in return for the rewards. But, like banks, they also offer other loyalty schemes.
Common Bank Reward Schemes
Many banks and building societies offer incentives to get people to join them. This especially applies to students. The banks and building societies know that students are a good market to target. Setting off to university and getting loans and grants means many young people get their first proper bank account when they become a student.
They therefore offer rewards for joining that bank or building society. These can include travel cards which offer discounted travel – hugely appealing to students who often go to university in a city away from their home town. Students can also receive free gifts and earn rewards for continuing with the bank or building society after they have left university and set off into the real world of jobs and mortgages.
Banks and building societies also offer rewards schemes on their credit cards. This is an obvious choice as it is on these that they can make a profit. Having an account with a bank allows the bank to have liquidity to lend to others. However with credit cards and loans the bank or building society is able to charge interest. Therefore they often offer rewards for their credit card customers. These can include free gifts for using the card including gift vouchers for high street stores.
A popular reward with credit cards is the airmiles schemes. The banks and building societies in conjunction with an airline offer the consumer the chance to collect airmiles each time they make a purchase using their credit card. These miles are then added up and the consumer is then entitled to a free flight.
Bank and building societies can be useful. Everyone needs a bank account so if you are able to receive rewards for doing just that then why not? However you should make sure you don't choose your bank purely on the basis of rewards. It is more important to find a bank or building society with a good rate and one which suits your needs better. However if you can find one which does all this and includes a great loyalty scheme then you're in luck.
You might also like...